Genoa – Google Search | Ge, Noa! – Google Search | Ge, Noa! – Google Search
The Latest the collapse of a raised highway in Italy (all times local): 2:20 p.m.
News and Times from mikenova (9 sites)
Global Security News: 12:59 PM 8/13/2018 – The Octopussies of the World, do not unite, and pay attention. Cooking Guide: How To Cook Your Fellow Octopus, to perfection… | A sticky problem: boom in taste for octopus squeezes market | Осьминоги становятся деликатесом
FBI News Review: 7:31 AM 8/13/2018 – Accidents Review: "Mollie Tibbetts, Iowa": If interpreted correctly, this hypothetical message apparently aims to point to a Russian hypothesis ("I owe you"), as opposed to the German one (Ollie= Ole). It is possible that the girl was kidnapped, possibly with the participation from the organized crime groups, just to convey this "message". | "Ketron – The Island of Darkness. And The Island of Judgment."
FBI News Review: 2:20 PM 8/12/2018 – Hermeneutics as Art of Understanding
Global Security News: 12:06 PM 8/12/2018 – German Intelligence attempts to penetrate FBI | FBI and German Intelligence
FBI News Review: 9:55 AM 8/12/2018 – M.N.: My Answer: The "Biggest Threat" (to our sanity and common sense) is Jeanine Pirro!  | Jeanine Pirro Asks: Who's A  Bigger Threat—Putin or Mueller?
Russia News: 6:03 AM 8/12/2018 – From my conversations with The Demiurge: "Although, this is very logical line of reasoning: if Putin is the German Agent (which without any doubts he is), and if he served you, The Demiurge, as your puppet…"
FBI News Review: 5:44 AM 8/12/2018 – Ketron – The Island of Darkness. And The Island of Judgment. | Google Search asks: Did you mean: puget sound? M.N.: No, I meant exactly the "Pu-get Sound". Demiurge says: "It sounds like you want to get Putin. Doesn't it?" I am not out to "get" anyone. I just want it to Sound the Truth and to be the Truth, believe it or not – From my conversations with The Demiurge, Accidents Review
FBI News Review: 4:02 AM 8/12/2018 – Investigate the FBI to its bone marrow! – M.N.
The News and Times of Puerto Rico: 3:30 AM 8/12/2018 – Cyber Security Review: The Russian "Treasure Ship" Was Likely a Fraud Meant to Boost a Cryptocurrency Scam | Iranian Hackers Turn to Ransomware, Bitcoin as Economy Stalls
FBI News Review: 2:11 AM 8/12/2018 – Russian meddling fanned the flames in Charlottesville – FBI News Review
Global Security News: 12:46 PM 8/11/2018 – M.N.: Do the Germans try to cover the tracks ahead of the new wave of investigations? | Congressman: Germany's release of Sept. 11 money man 'unfathomable'
FBI News Review: 7:56 AM 8/11/2018 – The Antisemitic Operations of German Intelligence in US, 1996 – 2018
FBI News Review: 7:46 AM 8/11/2018 – "Russland Affare" and "The Master and Margarita" by Bulgakov (as another facet of the "Dusseldorf Carnival")
FBI News Review: 7:33 AM 8/11/2018 – "Finish Mueller probe this month"! – Charleston Post Courier
FBI News Review: 4:46 AM 8/11/2018 – A classic Witch and a classic "Small Devil" – "Melkiy Bes": These personages look like they descended from the pages of M. Bulgakov's book "Master i Margarita". Ole probably liked this book.
The News and Times of Puerto Rico: 2:56 AM 8/11/2018 – Germany's Anti-Trump Strategy | Gotham, Village Of Fools, USA
Russia News: 4:01 PM 8/10/2018 – Совещание с постоянными членами Совета Безопасности • Президент России
FBI News Review: 1:44 PM 8/10/2018 – AMALIA, New Mexico
Global Security News: 12:34 PM 8/10/2018″The biggest question in U.S. politics – what has Putin got on Trump?" Simon Tisdall | M.N.: Do you want to know my answer? Nothing. Absolutely nothing, nada, zilch, zero. And it is absolutely does not matter and is irrelevant, what they have or don't have. There some bigger and the more important questions on the horizon. – Saved Stories
FBI News Review: 10:58 AM 8/10/2018 – "Juden are the hypocritical lecherous goats" – Google Search – Mike Nova's Shared NewsLinks
Trump Investigations Report: 10:19 AM 8/10/2018 – M.N., in my humble opinion: This is the expansion and the follow-up of the German Intelligence on their previous antisemitic, and in the same vein ("Juden are the hypocritical lecherous goats"), operation "Spitzer". Isn't it, our dear FBI? | 'Manhattan Madam' linked to Trump… – Mike Nova's Shared NewsLinks
Mike Nova's Shared NewsLinks
Genoa – Google Search
---
Ge, Noa! – Google Search
---
Ge, Noa! – Google Search
---
Mollie Tibbetts, University of Iowa student, missing: A timeline of events
---
The search for missing University of Iowa student Mollie Tibbetts has entered its third week, as investigators comb through evidence and tips related to the 20-year-old Iowa resident's disappearance.
Tibbetts was last seen jogging near her hometown of Brooklyn, Iowa, on July 18, about an hour's drive away from Pella. She was staying at her boyfriend's house at the time to watch his dogs while he was out of town.
The next day, when Tibbetts failed to show up for work, her boyfriend, Dalton Jack, and family became concerned and reported her missing.
MOLLIE TIBBETTS' FATHER SAYS HE IS PUTTING HIS FAITH IN THE INVESTIGATORS
Investigators have interviewed dozens of people and searched a nearby hog farm, cornfields and other properties for any trace of Tibbetts — but so far, their efforts have all come up short.
Here's what we know so far about the timeline of events leading up to Tibbetts' disappearance, and the investigation that is ongoing.
Mollie Tibbetts was last seen jogging in Brooklyn, Iowa, around 7:30 p.m. on July 18, according to reports.  (Family handout)
Aug. 13
Authorities launch a website dedicated to sourcing information regarding Tibbetts' whereabouts. The site, findingmollie.iowa.gov, sums up Tibbetts' case and encourages people to submit tips.
Aug. 12
Tibbetts' dad says his daughter is very spiritual and she often turns to prayer when she needed to be uplifted.
"Mollie's very spiritual, and so is her brother Scott and so we talked about that quite a bit," Tibbetts' dad, Robert, tells Fox News.
Robert asks everyone to pray and think positive thoughts as the search continues for his daughter.
The reward for Tibbetts grows to $331,000. Crime Stoppers tells Fox News it's the largest reward for its organization in Iowa state history.
Aug. 10
Tibbetts' dad, boyfriend and aunt travel to the Iowa State Fair to pass out buttons, T-shirts and missing person flyers to spread awareness about the 20-year-old's disappearance.
"Nothing is too big or too small," Tibbetts boyfriend comments. "Just let the authorities decide what's worth investigating."
Aug. 9
Iowa resident Devin Riley tells ABC News he may have been the last person to see Tibbetts — as she ran by his home on the evening of July 18.
"I've seen her probably three to four times per week," he explains. "She'd kind of jog down the street and towards the hill. I thought nothing of it until I heard somebody was missing, and it really hit me that I hadn't seen that runner since then."
Riley tells ABC News authorities took about 15 minutes to walk through his home, and they were "really polite."
A spokesman for Crime Stoppers of Central Iowa says the organization has passed on more than 830 tips to authorities investigating the disappearance of Tibbetts.
Aug. 8
Blake Jack, the brother of Tibbetts' boyfriend, tells Fox News exclusively on Aug. 8 there was no sign of a struggle at the Brooklyn home she was staying in at the time.
"She's small, but she would have done something," he adds.
The 23-year-old says both Tibbetts' Fitbit and phone are missing
Aug. 6
Tibbetts' father, Robert, reveals to Fox News he believes his daughter is alive, and with somebody she knows.
"It's totally speculation on my part, but I think Mollie is with someone that she knows, that is in over their head," Robert says. "That there was some kind of misunderstanding about the nature of their relationship and at this point they don't know how to get out from under this."
Aug. 5
Authorities say they are following "hundreds" of leads.
Police say the body of a woman in her early-to-mid-20s turned up in Lee County, more than an hour's drive southeast of Brooklyn.
However, state police tell Fox News the body was not Tibbetts; investigators plan to release the woman's identity after notifying her family.
Aug. 4
Farmer Wayne Cheney speaks to Fox News — one day after the FBI went back to his farm to question him in connection with Tibbetts' disappearance.
During the interview, Cheney says he would let the FBI search his entire property; he expressed confidence the bureau wouldn't find anything. So far, the FBI has searched his home and parts of his property, and looked through his cellphone.
He also claims he's never seen Tibbetts before, because he doesn't venture into Brooklyn, where she lives.
As for what the FBI has asked him about, his response was "I don't know."
Cheney says law enforcement asked him to take a polygraph test and he refused. He has not been charged with a crime and says he "has nothing to hide."
Aug. 3 
Kevin Winker, director of investigative operations with the Iowa Division of Criminal Investigation, speaks about the case at a news conference.
"Although we appreciated everyone that showed up today to this press conference, our position has not changed on the release of case facts, results and conclusions," Winker says. "I understand this is frustrating for many in the public and the media, but feel this is necessary for our investigation."
Winker is also asked about suspects while at the briefing.
"As far as suspects go, we continue to look at all possibilities," he says. "I'm not in a position right now to say, we have suspects, we don't have suspects, persons of interest or anything else."
Later, Winker says authorities are handling the case as "a missing persons investigation."
That same day, the FBI returned to a farm to again question Wayne Cheney in connection with Tibbetts' disappearance.
An FBI agent was seen by Fox News arriving and speaking to Cheney for about five to 10 minutes Friday afternoon.
Aug. 2
Search teams scan ditches for traces of Tibbetts near a farm investigators searched a week prior after a possible new clue to her disappearance — a red shirt spotted by a person mowing the lawn — was apparently found.
Aug. 1
Tibbetts' father, Robert, urges the public to come forward with any information regarding his missing daughter in an interview with Fox News Channel.
"The bottom line is somebody knows something," Robert says, adding Brooklyn is a small city and "you can't do anything there without someone seeing it."
Roberts also reveals Tibbetts' phone has not yet been located, and she has not been responsive to messages.
Local farmer Wayne Cheney confirms to Fox News FBI investigators searched his property and home a week prior. Authorities held his cell phone overnight, checking it for any clues or communications regarding Tibbetts.
"I don't know who those two [officials] were but they took me down to the fire station Tuesday and questioned me for two hours," the farmer told WHO-DT. "I don't remember what they asked me."
WHO-DT, citing Iowa court documents, reports the farmer previously entered guilty pleas for two instances of stalking – one in Poweshiek County in 2009 and another in Marion County in 2014.
July 31
Police in Pella say a man being sought for taking pictures of female joggers on July 27 has turned himself in.
Investigator Kevin Winker says during an afternoon news conference that officials are continuing to follow every tip that comes in about Tibbetts.
Investigators are still unsure about what exactly happened to Tibbetts, Winker says, though they can confirm her disappearing on her own is "not consistent with her past."
July 28
Family members tell KCCI new evidence reveals Tibbetts' was doing homework on her computer late into the evening on July 18, suggesting she returned to the home where her boyfriend, his brother and the brother's fiancee live.
July 27
Pella Police receive a call about a suspicious man taking photos of female joggers from a parked car.
"As covertly as he possibly could, took photos of them unbeknownst to them, it seemed to be very creepy," Pella Police Chief Robert Bokinsky tells WHOTV.
However, authorities didn't say whether there was a link between the suspicious man and Tibbetts' disappearance.
"[There's] nothing illegal about taking a picture of somebody, if that's what he did," Pella, Lt. Shane Cox explains to Fox News.
July 26
Mitch Mortvedt, a spokesman for the Iowa Division of Criminal Investigation (DCI) tells Local 5 more than a dozen agents from his group and the FBI have been conducting searches of several properties in Iowa, including a hog farm, but nothing has been found. He added the searches have not expanded outside the state and there are currently no suspects in the case.
MISSING UNIVERSITY OF IOWA STUDENT MAY HAVE RETURNED TO HOME AFTER JOG: REPORT
July 25
Poweshiek County Sheriff Thomas Kriegel confirms to ABC News that Jack and his brothers have been cleared in the case.
July 24
FBI and state investigators take over the investigation, calling off various volunteer search efforts in the area.
July 20
The University of Iowa puts out a statement, saying it is "monitoring" the situation regarding Tibbetts' disappearance.
"Our thoughts are with Mollie Tibbetts' family and friends. The University of Iowa … will offer support as needed," the school tweets.
July 19
Jack texts Tibbetts "good morning," but doesn't receive any response, according to The Washington Post. Tibbetts' coworkers attempt to call her when she doesn't show up at work the next day — eventually reaching out to Jack to inquire about her whereabouts, the Des Moine Register reports.
Afterward Jack calls Tibbetts' family members, who eventually call the police to report her missing.
July 18
Tibbetts was staying at her boyfriend's home, watching his dogs while he worked at a construction site in Dubuque — about 100 miles away.
7:30 p.m.
Tibbetts was last seen jogging around Brooklyn at 7:30 p.m., The Waterloo-Cedar Falls Courier reports. Police hope to find more concrete information from Tibetts' Fitbit, which family members say she wore frequently on her runs.
COPS SEARCH HOG FARM FOR MISSING IOWA STUDENT MOLLIE TIBBETTS AS OFFICIALS RULE OUT POTENTIAL SUSPECTS
"Her last known article of clothing is believed to be dark colored running shorts, a pink sports top and running shoes (color unknown)," the Iowa Department of Public Safety said in a news release.
10 p.m.
Tibbetts' boyfriend claims he received a Snapchat message from her after she would have returned from her run.
July 16
Jack tells ABC News he last saw Tibbetts, his girlfriend of two years, on July 16.
Fox News' Matt Finn, Christina Corbin, Andrew Keiper, Matt Finn, Madeline Rivera, Greg Norman and The Associated Press contributed to this report.
Jennifer Earl is an SEO editor for Fox News. Follow her on Twitter @jenearlyspeakin.
Another Surprise Meeting With Putin. This Time, It's Merkel.
---
BERLIN — Chancellor Angela Merkel of Germany will host President Vladimir V. Putin of Russia for talks near Berlin this weekend, in a surprise move that analysts said showed how foes and allies of the United States alike were shifting in response to the Trump administration's sweeping tariffs and unpredictable diplomacy.
The chancellor and the Russian president will meet on Saturday at the German government's version of Camp David, Ms. Merkel's spokesman, Steffen Seibert, told reporters on Monday. He said the talks were expected to focus on the situation in Syria, violence in eastern Ukraine and a joint pipeline for natural gas.
But analysts said that beyond the detailed points of the meeting might be an attempt to strengthen alliances and exchange ideas about how best to respond to President Trump's tariffs. Both Russia and Germany have been hit by tariffs on aluminum and steel, and both fear the ripple effects of Mr. Trump'srecent measures against Turkey.
The German and Russian leaders last met in May, when Mr. Putin welcomed Ms. Merkel to his residence in the Black Sea resort town of Sochi.
"I would view this meeting in a wider, global context," said Stefan Meister, the director of programs on Central and Eastern Europe, Russia and Central Asia at the German Council on Foreign Relations in Berlin. "I don't see this as a signal of warming relations between Berlin and Moscow, but they share common points of interest where they are increasingly willing to cooperate."
At the top of that list would be the Nord Stream 2 pipeline project, which would carry natural gas directly to Germany from Russia via the Baltic Sea, circumventing Ukraine and Poland.
The United States has always opposed the idea, and before the opening of a NATO summit meeting last month Mr. Trump used it as the basis of a blistering rhetorical attack on Germany, which he said was "captive to Russia."
Berlin maintains economic sanctions against Russia in response to its annexation of Crimea from Ukraine in 2014. But they are bound by a long history of economic and other ties, as well as the legacy of several bitter wars and of Russia's Cold War domination of the former East Germany. Germany is home to about three million "Russian-Germans," entitled to claim citizenship by blood as the descendants of Germans who emigrated to Russia centuries ago.
Ms. Merkel and Mr. Putin, too, have a long, if sometimes troubled, history, stretching back before she took office in 2005. She speaks fluent Russian, he fluent German.
And although she has a reputation both for reserve on the international stage and for coolly resisting authoritarian leaders, the two have spoken regularly on the phone, despite the Crimea crisis of 2014 and Russia's escalation of an armed conflict in eastern Ukraine the following year.
Weeks after Mr. Trump's verbal attack on the pipeline at the NATO meeting, Foreign Minister Sergey V. Lavrov of Russia flew to Berlin to meet with Ms. Merkel and her foreign minister, Heiko Maas. Gen. Valery V. Gerasimov, the chief of the Russian general staff, also took part in the discussions, which focused on the situation in Syria.
Ms. Merkel continues to be haunted politically by fallout from her 2015 response to Syria's humanitarian crisis, allowing hundreds of thousands of migrants into Germany, though the number of Syrians seeking asylum in Germany has dropped considerably since then.
A deal that would allow some of those Syrian refugees to return home could shore up her position. Given Moscow's role in supporting President Bashar al-Assad of Syria, it would require Russian participation.
On the violence in eastern Ukraine, where Moscow has supported pro-Russian rebels, Germany worked with France to broker a peace deal, the Minsk agreement. But fighting has continued since, and many of Germany's European Union partners fear that the Nord Stream 2 project could jeopardize any hope of permanent stability, by denying Ukraine income and removing one of Russia's incentives to maintain peace there.
Mr. Seibert, Ms. Merkel's spokesman, insisted on Monday that Germany continued to support Ukraine's role as a transit country for Russian gas.
Washington has promised further sanctions against Russia in response to the attempted assassination in March of a former Russian spy living in England and his daughter. So far, German companies in Russia have not been affected by such measures.
But there are fears that banks and energy companies, in particular, could be harmed — one motive for greater cooperation, according to Michael Harms, chief executive of the German Eastern Business Association.
"I do not see that there has been a change in relations between Moscow and Berlin," Mr. Harms said. "But on certain, specific issues they are working together more closely, largely in response to the U.S. foreign policy we see coming out of Washington."
Ivan Nechepurenko contributed reporting from Moscow.
A sticky problem: boom in taste for octopus squeezes market
---
Whether it's spiced in the Spanish style or sliced as Japanese sashimi, octopus as a dish is becoming a victim of its own popularity.
Peter Strzok fired from the FBI
---
From:
CNN
Duration:
 15:05
---
The FBI has fired Peter Strzok, an agent who was removed from the Russia probe last year for sending text messages disparaging President Donald Trump, Strzok's lawyer said.
FBI fires Peter Strzok over anti-Trump text messages
---
---
Осьминоги становятся деликатесом
---
---
Neo-Nazis – Google Search
---
Neo-Nazis – Google Search
---
Neo-Nazis – Google Search
---
Neo-Nazis – Google Search
---
A Couple Dozen Neo-Nazis Got The Red Carpet Treatment From DC Law Enforcement
---
WASHINGTON — Fewer than two dozen white supremacists received a private train car and a police escort as they traveled into the nation's capital on Sunday, a year after one of their own killed a counter-protester in Charlottesville, Virginia, by driving a car into a crowd.
When the small band of neo-Nazis approached a park in front of the White House, there were several hundred counterprotesters awaiting them. In some ways, the scene was a victory for anti-racist organizers. Unlike last year, when racists overwhelmed the city of Charlottesville, white supremacist organizer Jason Kessler could scarcely pull together enough racists this year to fill a train car.
It started raining as soon as Kessler's group entered the park. They were almost completely obscured by the several hundred police officers who surrounded it.
"White flower!" yelled one protester as Kessler's crew approached the park.
But that tiny gathering of white nationalists managed to completely hijack Washington, D.C.'s public infrastructure and the attention of the national media. And the district's handling of the event created some discomfiting resonances: American racists getting bundled into the capital on a segregated train car and escorted through a racists-only entrance into a park across from the White House.
Metropolitan Police Department officers said their goal on Sunday was to keep the white supremacists away from the counterprotesters to prevent violence. To that end, hundreds of taxpayer-funded law enforcement officials separated white nationalists from the public on a private train car and provided them with a private entrance into Lafayette Park.
The Washington Metropolitan Area Transit Authority briefly floated the idea of dedicating separate train cars for white nationalists, but it retreated from the idea after the transit union said its members would not provide "unprecedented special accommodations for a hate group." WMATA told HuffPost that it left all trains open to the public. The decision to separate the white nationalists "is a law enforcement matter," the transit authority said.
Giving Kessler's group a private Metro car is "so unbelievably wrong & disgraceful," D.C. Council member Charles Allen tweeted on Sunday. "Beyond the horrible precedent it sets, what does it tell the riding public & operators? Plus, it's the exact opposite of what @wmata said they'd do."
One Black Lives Matter protester who identified himself as Black Soul expressed anger that the police were protecting the racists, but that they seemed to do nothing to protect people in the city's predominantly black areas.
"It's crazy how the police can come up here and protect these motherfucker racist bastards, but we got little girls and little boys getting killed in Southeast and Northeast in the inner city right there in the fucking hood, everyday snatched up," he said. "They're here to protect these sheet-wearing racist-ass bastards."
"If they're willing to come out here and espouse their hatred and oppression and call for a mass genocide to tons of our community members, they don't deserve police protection," Emily Patton, a 31-year-old from Arlington, Virginia, said.
Dan Ridge, a local government commissioner, said the city shouldn't provide neo-Nazis with private train cars.
"If we made them commute in integrated cars like we've been doing in D.C. for a long time, I think that'd scare them away," he said.
The dismal turnout of the so-called "Unite the Right II" rally put on full display the fractured state of the white nationalist movement. Kessler, who organized last year's rally in Virginia, moved this year's "white civil rights" rally to D.C. after failing to obtain another permit from the city of Charlottesville. And several of the movement's top figures — who are facing crippling legal fees in a lawsuit related to their role in planning last year's violent event — chose to sit out this year's event.
Subscribe to the Politics email.
How will Trump's administration impact you?
Days before the rally, Kessler appeared to be losing the support of even the lesser-known Nazis he had said would speak. Patrick Little, the failed neo-Nazi Senate candidate who was slated to speak at Kessler's event, said on Thursday that he would not attend, even though he was in D.C. spreading his message of "expel the Jews."
The result was a rally so minuscule, it was difficult to even see the racists through the hordes of MPD, Secret Service, and U.S. Park Police officers.
"Where are they?" asked one protester who was standing just feet away from the racists' private entrance to the park but hadn't noticed the group slip through.
Leaked Facebook Messenger chats obtained by the media collective Unicorn Riot show that Kessler barely managed to pull off this year's very small rally. He pleaded for help figuring out transportation to D.C. and said that he had given up finding housing arrangements because it's "too complicated for me to deal with."
The chats also show Kessler's efforts to rebrand a movement now best known for murdering a peaceful protester. Kessler and his fellow racists discussed including nonwhite speakers, a move Kessler said would "give us political cover to bring on [David] Duke," a former grand wizard of the Ku Klux Klan. HuffPost could not independently confirm the authenticity of the messages.
As the fragile alliance between a collection of unstable white supremacists splintered, their presence in D.C. became a rallying point for anti-racism protesters. Members of Black Lives Matter, anarchists, anti-fascists, and union workers spent weeks organizing protests. By Sunday, the anti-racist coalition raised over $20,000 to pay speakers and organizers, the group said on Facebook.
Hundreds of their members showed up at protests through the city that encircled and overshadowed the neo-Nazis.
"We're making a statement that these hate groups are not welcome in Washington, D.C.," said the Rev. Graylan Hagler, the senior pastor at Plymouth United Church of Christ in Washington, who spoke at one of the counterprotests.
The racists, Hagler said, were attempting to "hide behind the First Amendment" to justify the rally.
"It's incendiary language, it leans toward violence and has a history of violence," he said. "It's not just somebody's freedom to make speech. It's actually an attempt to be free enough to perpetrate your violence."
In the end, the massive use of city resources was all so that Kessler and his crew could stand in the rain in front of the White House for about two hours. A little after 5 p.m., the racists quietly left the park, before the speaker lineup was scheduled to begin. Even if they had delivered their speeches, no one would have been able to hear or see them anyway.
Media Covering Up 'The Biggest Story of Our Time'
---
President Donald Trump (Photo: Screen capture/White House video)
(<a href="http://CNSNews.com" rel="nofollow">CNSNews.com</a>) – President Trump's long-simmering indignation about the Trump-Russia investigation erupted in a series of tweets over the weekend, many of them quoting other people who agree with Trump that the whole thing is a witch hunt — and that the real story is being ignored.
"Seems like the Department of Justice (and FBI) had a program to keep Donald Trump from becoming President," Trump quoted Rep. Darrell Issa (R-Calif.) as saying on "Fox & Friends." "If this had happened to the other side, everybody involved would be in jail. This is a Media coverup of the biggest story of our time," Trump commented early Sunday morning.

Trump also quoted Fox News's Jeanine Pirro as saying that the Mueller investigation is "premmised on a Fake Dossier, paid for by Hillary, created by a man who hates Donald Trump & used to con a FISA Court Judge. Bob, I really think it's time for you to give up your phony investigation," Trump quoted Pirro as saying. "No Collusion!" Trump commented.

On Saturday, Trump issued four tweets about the investigation, including one slamming Attorney General Jeff Sessions, who has recused himself from the Trump-Russia probe:
"Do you believe Nelly worked for Fusion and her husband STILL WORKS FOR THE DEPARTMENT OF 'JUSTICE,' Trump wrote. "I have never seen anything so Rigged in my life. Our A.G. is scared stiff and Missing in Action. It is all starting to be revealed – not pretty. IG Report soon? Witch Hunt!"
In another Saturday tweet, Trump said he may have to declassify some of Andrew McCabe's text messages if the FBI doesn't turn them over to Judicial Watch or congressional committees that have subpoenaed them. "FBI said they won't give up even one (I may have to get involved, DO NOT DESTROY)," Trump wrote. "What are they hiding? McCabe wife took big campaign dollars from Hillary people….."

Trump's adviser Kellyanne Conway was asked about Trump's tweets in an appearance on ABC's "This Week." Host Jon Karl asked her if Sessions' days are numbered as attorney general:
"The president is frustrated that the attorney general recused himself in early March of 2017 from anything having to do with the campaign," Conway responded.
"And what the president really wants, if you look at all of his tweets and don't just cherry pick them, the (inaudible) of his tweets, Jon, are that he wants to make sure we're investigating all sides of the, quote, so-called Russian collusion.
"I've noticed that the media is almost silent about these new revelations that Christopher Steele and the number four at the FBI, Peter Ohr and his wife Nellie working for Fusion GPS. I don't want Americans to get so confused at this convoluted mess to miss the essential point here, was that the pro-Hillary people were so afraid that they needed to prop her up, that she was such a non-compelling, non-persuasive pathetic candidate that they had to dig up dirt on Donald Trump early on–"
Karl interrupted her, asking again if Trump intends to fire Sessions:
"Well, how in the world will I know the answer to that question?" Conway responded. "I'm not answering questions as to who will be in the White House at the end of the year. That's a crazy question. You just want to roll the tape sometime.
"I think the fundamental point here is that the attorney general is doing great work on law enforcement, on — on pushing back on MS-13 gangs, on his SOS which is his Synthetic Opioid Surge task force, working with the new D.A., acting director. But he has recused himself from this. And the president rightfully wants to — wants America to see that this Mueller investigation comes to a conclusion in a timely fashion. So far no Russia collusion proven. And you know it.
"You know I was the campaign manager for the winning part of the campaign. I never talked to anybody in Russia. I talked to people in the Macomb County, Michigan and Mecklenburg County, North Carolina. Not Moscow. You know it, there's no collusion. Paul Manafort's on trial, has nothing to do with the campaign, Russia, collusion, the judge warned everybody not even to say those words."
FBI believes Russia is involved in organizing protests in US
---
According to Congressman Tom Garrett, Russia uses interracial conflicts for its own purposes.
The FBI believes that Russia is involved in organizing last year's protests in Charlottesville. This is reported by Congressman of the Republican Party, Tom Garrett, according to CNN.
"I was at a closed briefing with the FBI director about two months ago. I asked if Russia was involved in fanning the flames of what was happening in Charlottesville. And I was told yes," Garrett said.
He noted that Russia allegedly seeks to "get the Americans to turn against one another to undermine the credibility of Western democracy." He said that Russia was using interracial conflicts for its own purposes.
To recall, August 2017, there were clashes between ultra-right nationalists and their opponents in Charlottesville. During the protests, a car drove into the crowd of people, as a result of which a woman was killed.
male emerald crowns of german princes ettsy – Google Search
---
beebo – Google Search
---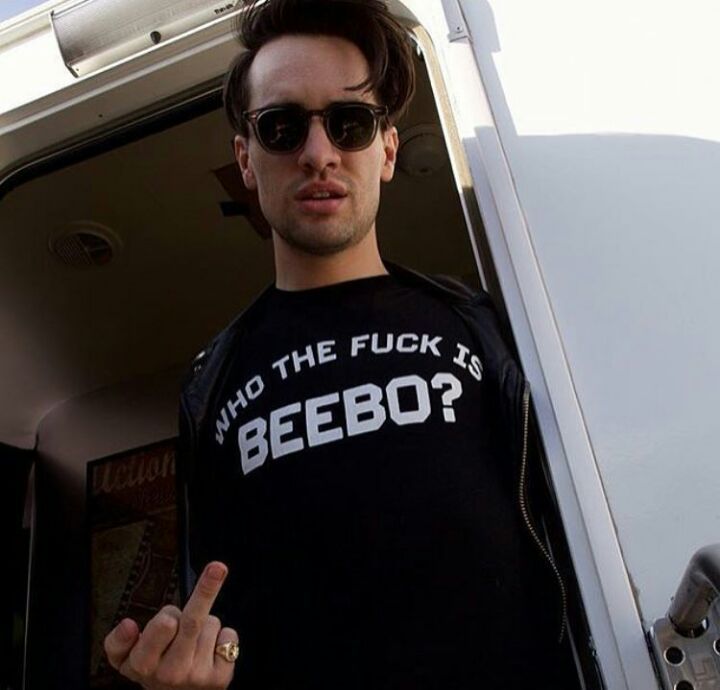 beebo – Google Search
---
beebo – Google Search
---
mollie tibbetts – Google Search
---
On Sunday evening, friends of Mollie Tibbetts and her family attended a prayer service at Corpus Christi Catholic Church in Piedmont.
FBI finds data recorder from plane taken for fatal ride
---
FBI finds data recorder from plane taken for fatal ride
---
FBI recovers body, data recorder from stolen Horizon Air turboprop plane
---
Members of the Pierce County Sheriffs Department are pictured near the Steilacoom Ferry dock which takes investigators to Ketron Island, the crash site of the Horizon Air Bombardier Q400 turboprop that was stolen from Sea-Tac International Airport, in Steilacoom, Washington on August 11, 2018. (Jason Redmond/AFP/Getty Images)
SEATTLE  — The FBI recovered the burned but intact flight data recorder and located the body of Richard Russell from the Horizon plane wreckage Sunday on Ketron Island.
The data record or black box will allow investigators to hear what Russell was saying in the cockpit when he wasn't transmitting to air traffic control.
The Pierce County Medical Examiner's Office confirmed Sunday that Russell had died in the fiery wreckage, but whether the crash was deliberate or accidental could not be answered.
Analysis of those records will begin midweek in Washington D.C. It is unknown when the full analysis will be completed.
"Last night's event is going to push us to learn what we can from this tragedy so that we can ensure this does not happen again at Alaska Air Group or at any other airline," Brad Tilden, CEO of Alaska Airlines, told a news conference Saturday.
The plane was a Bombardier Q400, a turboprop that seats 76 people, owned by Horizon Air, part of Alaska Airlines. It had been parked at a cargo and maintenance area for the night after arriving from Victoria, British Columbia, earlier in the day.
Russell, a 3 1/2-year Horizon employee, worked as a ground service agent. His responsibilities included towing and pushing aircraft for takeoff and gate approach, de-icing them, and handling baggage.
Stolen plane spotted doing maneuvers
Authorities said he used a tractor to rotate the plane 180 degrees, positioning it so that he could taxi toward a runway. They said it's not clear whether he had ever taken flight lessons or used flight simulators, or where he gained the skills to take off. The plane didn't require a key, but it did require buttons and switches to be activated in a particular order.
His 75-minute flight during the golden twilight took him south and west, toward the Olympic Mountains. As a flight controller tried to persuade him to land, he wondered aloud about whether he had enough fuel to make it to the Olympics, talked of the beautiful view, and said he had a lot of people who cared about him, apologizing for what he was doing.
Air traffic controllers speak to man who stole plane
He complimented the controller: "You are very calm, collect, poised," he said.
He said flying was a "blast" and that he didn't need much help: "I've played some video games before."
"You think if I land this successfully Alaska will give me a job as a pilot?" he joked.
He also told the controller he "wasn't really planning on landing" the aircraft, and he described himself as "just a broken guy."
Authorities sent fighter jets to escort him, and the controller repeatedly tried to direct him to runways. But the plane slammed into tiny Ketron Island, a sparsely populated island southwest of Tacoma.
Russell went by "Beebo" on social media. On his Facebook page, which had limited public access, he said he was from Wasilla, Alaska; lived in Sumner, Washington; and was married in 2012.
In a humorous YouTube video he posted last year, he talked about his job and included videos and photos of his travels.
"I lift a lot of bags. Like a lot of bags. So many bags," he said.
Russell's family said in a statement that they were stunned and heartbroken. They said it's clear Russell didn't intend to harm anyone, and "he was right in saying that there are so many people who loved him."
gay life in argentina – Google Search
---