6:18 AM 12/12/2018 – sundar pichai: a goat or the scapegoat? – Google Search | Google: The New Global Censor or the Greedy Gatekeeper? Or both?
There are many actors in the whole Google/diversity drama, but I'd say the one who's behaved the worst is the C.E.O., Sundar Pichai.
The first actor is James Damore, who wrote the memo. In it, he was trying to explain why 80 percent of Google's tech employees are male. He agreed that there are large cultural biases but also pointed to a genetic component. Then he described some of the ways the distribution of qualities differs across male and female populations.
Damore was tapping into the long and contentious debate about genes and behavior. On one side are those who believe that humans come out as blank slates and are formed by social structures. On the other are the evolutionary psychologists who argue that genes interact with environment and play a large role in shaping who we are. In general the evolutionary psychologists have been winning this debate.
When it comes to the genetic differences between male and female brains, I'd say the mainstream view is that male and female abilities are the same across the vast majority of domains — I.Q., the ability to do math, etc. But there are some ways that male and female brains are, on average, different. There seems to be more connectivity between the hemispheres, on average, in female brains. Prenatal exposure to different levels of androgen does seem to produce different effects throughout the life span.
In his memo, Damore cites a series of studies, making the case, for example, that men tend to be more interested in things and women more interested in people. (Interest is not the same as ability.) Several scientists in the field have backed up his summary of the data. "Despite how it's been portrayed, the memo was fair and factually accurate," Debra Soh wrote in The Globe and Mail in Toronto.
Geoffrey Miller, a prominent evolutionary psychologist, wrote in Quillette, "For what it's worth, I think that almost all of the Google memo's empirical claims are scientifically accurate."
Damore was especially careful to say this research applies only to populations, not individuals: "Many of these differences are small and there's significant overlap between men and women, so you can't say anything about an individual given these population-level distributions."
That's the crucial point. But of course we don't live as populations; we live our individual lives.
We should all have a lot of sympathy for the second group of actors in this drama, the women in tech who felt the memo made their lives harder. Picture yourself in a hostile male-dominated environment, getting interrupted at meetings, being ignored, having your abilities doubted, and along comes some guy arguing that women are on average less status hungry and more vulnerable to stress. Of course you'd object.
What we have is a legitimate tension. Damore is describing a truth on one level; his sensible critics are describing a different truth, one that exists on another level. He is championing scientific research; they are championing gender equality. It takes a little subtlety to harmonize these strands, but it's doable.
Of course subtlety is in hibernation in modern America. The third player in the drama is Google's diversity officer, Danielle Brown. She didn't wrestle with any of the evidence behind Damore's memo. She just wrote his views "advanced incorrect assumptions about gender." This is ideology obliterating reason.
The fourth actor is the media. The coverage of the memo has been atrocious.
As Conor Friedersdorf wrote in The Atlantic, "I cannot remember the last time so many outlets and observers mischaracterized so many aspects of a text everyone possessed." Various reporters and critics apparently decided that Damore opposes all things Enlightened People believe and therefore they don't have to afford him the basic standards of intellectual fairness.
The mob that hounded Damore was like the mobs we've seen on a lot of college campuses. We all have our theories about why these moral crazes are suddenly so common. I'd say that radical uncertainty about morality, meaning and life in general is producing intense anxiety. Some people embrace moral absolutism in a desperate effort to find solid ground. They feel a rare and comforting sense of moral certainty when they are purging an evil person who has violated one of their sacred taboos.
Which brings us to Pichai, the supposed grown-up in the room. He could have wrestled with the tension between population-level research and individual experience. He could have stood up for the free flow of information. Instead he joined the mob. He fired Damore and wrote, "To suggest a group of our colleagues have traits that make them less biologically suited to that work is offensive and not O.K."
That is a blatantly dishonest characterization of the memo. Damore wrote nothing like that about his Google colleagues. Either Pichai is unprepared to understand the research (unlikely), is not capable of handling complex data flows (a bad trait in a C.E.O.) or was simply too afraid to stand up to a mob.
Regardless which weakness applies, this episode suggests he should seek a nonleadership position. We are at a moment when mobs on the left and the right ignore evidence and destroy scapegoats. That's when we need good leaders most.
Read the whole story
· · ·
"Either Pichai is unprepared to understand the research (unlikely), is not capable of handling complex data flows (a bad trait in a C.E.O.) or was simply too afraid to stand up to a mob.
Regardless which weakness applies, this episode suggests he should seek a nonleadership position. We are at a moment when mobs on the left and the right ignore evidence and destroy scapegoats. That's when we need good leaders most."
IPHONE: 49.287476,-123.142136
Google CEO Sundar Pichai told lawmakers Tuesday that more than 100 employees at Google have been involved in developing a censored search product for users in China, providing important new details about the scope and extent of its controversial effort to reenter the Chinese search market.
Pichai, who sat for several hours of broad questioning by the House Judiciary Committee on Tuesday, was grilled about the company's China plans. The Google CEO sidestepped many of the questions by repeating that "right now, there are no plans to launch a search service in China."
But the repeated, and increasingly specific, questions eventually forced Pichai to divulge some details about the internal workings of the censored search project, known as Dragonfly.
"We have explored what search could look like if it were to be launched in a country like China, that's what we explored," Pichai said at one point.
"The number of engineers on the project have varied over time. At one point, we had over 100 people working on it is my understanding," he said in response to questions about the size of the project.
Read more: LIVE: Google CEO Sundar Pichai publicly testifies before Congress for the first time
Internal and external tensions have been high concerning the potential for a censored Google search product in China since details of the effort were reported earlier this year by the online news organization The Intercept. At one point during Tuesday's hearings, a protester barged in and held up a sign that combined the company name and the Chinese flag.
Google offered a censored search engine in China years ago, but the company shut down the service in 2010, saying that the Chinese government's censorship requirements had become too onerous and violated the company's ethics. Dragonfly would represent a major reversal of Google's stance, positioning the company to tap into the world's largest internet market.
While Google has acknowledged the existence of the Dragonfly project in the past, it has provided few details about it until now.
Here are some of Pichai's most important China comments from Tuesday's hearing:
Rep. Keith Rothfus (R-Pennsylvania): Did Google create a prototype for a censored search engine in China?
Pichai: We have explored what search could look like if it were to be launched in a country like China, that's what we explored.
Rothfus: How many months was the project ongoing?
Pichai: We have had the project underway for a while, and there have been other projects underway for a while, and we have never launched them too.
Rothfus: How many people?
Pichai: The number of engineers on the project have varied over time.
Rothfus: Ten?
Pichai: At one point, we had over 100 people working on it is my understanding.
In an earlier exchange with Rep. David Cicilline, Pichai was a bit more evasive in answering questions about the China project:
Rep. David Cicilline (D-Rhode Island):
 Are any employees currently having product meetings on this Chinese project? And if not, when did those end?
Pichai: We have taken on an internal effort, but right now there are no plans to launch a search service in China, as I said earlier.
Cicilline: Are there any current discussions with any member of the Chinese government on launching this app?
Pichai: Currently, we are not in discussions around launching a search project in China.
Cicilline: Are there any current discussions with members of the Chinese government about this?
Pichai: This effort currently is an internal effort. I'm happy to, be transparent to the extent we take steps towards launching a product in China.
Cicilline: And who at Google is leading the Dragonfly effort?
Pichai: Our efforts around building search is undertaken by our search teams, but these are distributed efforts. It's a limited effort internally currently.
Cicilline: Will you, Mr. Pichai, rule out launching a tool for surveillance and censorship in China while you are CEO of Google?
Pichai: Congressman, I commit to engaging. One of the things that's important to us as a company, we have a stated mission of providing users with information, and so we always think it's in our duty to explore possibilities to give users access to information. I have a commitment, but as I've said earlier on this we'll be very thoughtful and we'll engage wide as we make progress.
Read the whole story
· · ·
Next Page of Stories
Loading…
Page 2
WASHINGTON (AP) — U.S. lawmakers' grilling of Google CEO Sundar Pichai may have sounded like a broken record, but it amplified the prickly issues facing tech companies as Democrats prepare to take control of the House next month.
The 3 1/2-hour hearing Tuesday hit upon familiar themes — online privacy, data protection and the danger of digital monopolies — that are poised to come into even sharper focus next year.
Here are some of the hurdles that Google parent Alphabet Inc., Facebook, Amazon and other tech companies are likely to face when the 116th Congress convenes.
___
USER PRIVACY
Looming over the tech industry is the possibility of government regulation intended to protect people's data. One model for lawmakers may be Europe, where new rules governing data and privacy went into effect this year.
Rep. Ted Poe, R-Texas, tried to pin down Pichai on privacy during Tuesday's hearing. "I've got an iPhone," Poe said, waving his device. "Can Google track me when I move?" If he moved to the left toward his Democratic colleagues on the panel, would Google know?
"Not by default," Pichai answered. Poe demanded a yes or no answer, but Pichai indicated it was complicated.
Other lawmakers questioned whether regular people know how much data Google can collect about them and how to stop being tracked. Privacy, of course, is also a huge issue for Facebook, which has spent nearly a year trying to recover from the Cambridge Analytica data mining scandal.
___
SEARCHING FOR BIAS
Lawmakers from both parties seem determined to re-examine whether Google rigs its search results to promote its own services and its own political agenda, too. President Donald Trump also has complained about the issue (without evidence ).
European regulators already have concluded Google manipulated its search engine to gain an unfair advantage over other online shopping sites in the lucrative e-commerce market, and fined the company $2.8 billion. Google disputes those findings and is still appealing the decision reached in 2017.
The U.S. Federal Trade Commission opened a similar investigation into Google's business practices in 2011. That probe concluded 19 months later without finding any serious misconduct and didn't require any meaningful changes to how the company operates. But internal documents later surfaced that indicated the FTC's board had brushed off some recommendations of staff lawyers who believed Google was tinkering with its search results in way that stifled competition.
U.S. Rep. David Cicilline, a Democrat from Rhode Island, told Pichai he intended to work with the FTC to draw up a regulatory framework to prevent Google from throttling its rivals through its search engine, which handles two out of every three queries in the U.S.
Numerous lawmakers also asserted that Google uses its search engine as a propaganda machine that highlights news and opinions supporting its own view of how the world should be. The prevailing consensus so far is that the alleged bias most frequently falls on the left-leaning side of most debates, although that pendulum could swing now that Democrats will be the majority party in the House.
Following the latest events in and around the Black Sea, two old questions are reappearing. Both are inviting us for a repeated elaboration:
If a Monroe doctrine (about the hemispheric security exclusivity) is recognised at one corner of the globe, do we have a moral right or legal ground to negate it at the other corner? This irrespectively from the fact that Gorbachev-Yeltsin Russia unilaterally renounced the similar doctrine – the Brezhnev doctrine about irreversibility of communist gains.
Clearly, the 'might-makes-right' as a conduct in international relations cannot be selectively accepted. Either it is acknowledged to all who can effectively self-prescribe and maintain such a monopoly of coercion, or it is absolutely (revoked and) condemned as contrary to behaviour among the civilised nations.
Next to the first question is a right of pre-emption.
It is apparent that within the Black Sea theatre, Russia acts in an unwilling, pre-emptive and rather defensive mode. That is not a regime change action on the other continent following the rational of extra security demand by exclusive few. Fairly, it is an equalising reactive attempt within the near abroad. For the last 25 years, all the NATO military interventions were outside its membership zone; none of the few Russian interventions over the same period was outside the parameter of former USSR.
Before closing, let us take a closer look on the problem from a larger historical perspective.
Una hysteria Importante
Historically speaking, the process of Christianization of Europe that was used as the justification tool to (either intimidate or corrupt, so to say to) pacify the invading tribes, which demolished the Roman Empire and brought to an end the Antique age, was running parallel on two tracks. The Roman Curia/Vatican conducted one of them by its hammer: the Holy Roman Empire. The second was run by the cluster of Rusophone Slavic Kaganates, who receiving (the orthodox or true/authentic, so-called Eastern version of) Christianity from Byzantium, and past its collapse, have taken over a mission of Christianization, while forming its first state of Kiev Russia (and thereafter, its first historic empire). Thus, to the eastern edge of Europe, Russophones have lived in an intact, nearly a hermetic world of universalism for centuries: one empire, one Tsar, one religion and one language.
Everything in between Central Europe and Russia is Eastern Europe, rather a historic novelty on the political map of Europe. Very formation of the Atlantic Europe's present shape dates back to 14th–15th century, of Central Europe to the mid-late 19th century, while a contemporary Eastern Europe only started emerging between the end of WWI and the collapse of the Soviet Union – meaning, less than 100 years at best, slightly over two decades in the most cases. No wonder that the dominant political culture of the Eastern Europeans resonates residual fears and reflects deeply insecure small nations. Captive and restive, they are short in territorial depth, in demographic projection, in natural resources and in a direct access to open (warm) seas. After all, these are short in historio-cultural verticals, and in the bigger picture-driven long-term policies. Eastern Europeans are exercising the nationhood and sovereignty from quite a recently, thus, too often uncertain over the side and page of history. Therefore, they are often dismissive, hectic and suspectful, nearly neuralgic and xenophobic, with frequent overtones.
Years of Useful Idiot
The latest loss of Russophone Europe in its geopolitical and ideological confrontation with the West meant colossal changes in Eastern Europe. One may look into geopolitical surrounding of at the-time largest eastern European state, Poland, as an illustration of how dramatic was it.  All three land neighbors of Poland; Eastern Germany (as the only country to join the EU without any accession procedure, but by pure act of Anschluss), Czechoslovakia and the Soviet Union have disappeared overnight. At present, Polish border countries are a two-decade-old novelty on the European political map. Further on, if we wish to compare the number of dissolutions of states worldwide over the last 50 years, the Old continent suffered as many as all other continents combined: American continent – none, Asia – one (Indonesia/  East Timor), Africa – two (Sudan/South Sudan and Ethiopia/Eritrea), and Europe – three.
Interestingly, each and every dissolution in Europe was primarily related to Slavs (Slavic peo-ples) living in multiethnic and multi-linguistic (not in the Atlantic Europe's conscripted pure single-nation) state. Additionally, all three European fragmentations – meaning, every second dissolution in the world – were situated exclusively and only in Eastern Europe. That region has witnessed a total dissolution of Czechoslovakia (western Slavs) and Yugoslavia (southern Slavs, in 3 waves), while one state disappeared from Eastern Europe (DDR) as to strengthen and enlarge the front of Central Europe (Western Germany). Finally, countless centripetal turbulences severely affected Eastern Europe following the dissolution of the Soviet Union (eastern Slavs) on its frontiers.
Irredentism in the UK, Spain, Belgium, France and Italy, or Denmark (over Faroe Islands and Greenland) is far elder, stronger and deeper. However, all dissolutions in Eastern Europe took place irreversibly and overnight, while Atlantic Europe remained intact, with Central Europe even enlarging territorially and expanding economically.
Deindustrialized, incapacitated, demoralized, over-indebted, re-feudalized, rarified and de-Slavicized
Finally, East is sharply aged and depopulated –the worst of its kind ever– which in return will make any future prospect of a full and decisive generational interval simply impossible. Honduras-ization of Eastern Europe is full and complete. Hence, is it safe to say that if the post-WWII Soviet occupation of Eastern Europe was overt and brutal, this one is subtle but subversive and deeply corrosive?
The key (nonintentional) consequence of the Soviet occupation was that the Eastern European states –as a sort of their tacit, firm but low-tempered rebellion – preserved their sense of nationhood. However, they had essential means at disposal to do so: the right to work was highly illuminated in and protected by the national constitutions, so were other socio-economic rights such as the right to culture, language, arts and similar segments of collective nation's memory. Today's East, deprived and deceived, silently witnesses the progressive metastasis of its national tissue.
Ergo, euphemisms such as countries in transition or new Europe cannot hide a disconsolate fact that Eastern Europe has been treated for 25 years as defeated belligerent, as spoils of war which the West won in its war against communist Russia.
It concludes that (self-)fragmented, deindustrialized and re-feudalized, rapidly aged rarified and depopulated, (and de-Slavicized) Eastern Europe is probably the least influential region of the world – one of the very few underachievers. Obediently submissive and therefore, rigid in dynamic environment of the promising 21st century, Eastern Europeans are among last remaining passive downloaders and slow-receivers on the otherwise blossoming stage of the world's creativity, politics and economy. Seems, Europe still despises its own victims…
Terra nullius
Admittedly, by the early 1990s, the 'security hole'– Eastern Europe, has been approached in multifold fashion: Besides the (pre-Maastricht EC and post-Maastricht) EU and NATO, there was the Council of Europe, the CSCE (after the 1993 Budapest summit, OSCE), the EBRD and EIB. All of them were sending the political, economic, human dimension, commercial signals, assistance and expertise. These moves were making both sides very nervous; Russia becoming assertive (on its former peripheries) and Eastern Europe defiantly dismissive.  Until this very day, each of them is portraying the NATO enterprise as the central security consideration: One as a must-go, and another as a no-go.
No wonder that the absolute pivot of Eastern Europe, and the second largest of all Slavic states – Ukraine, is a grand hostage of that very dilemma: Between the eastern pan-Slavic hegemony and western 'imperialism of free market'.  Additionally, the country suffers from the consolidated Klepto-corporate takeover as well as the rapid re-Nazification.
For Ukraine, Russia is a geographic, socio-historic, cultural and linguistic reality. Presently, this reality is far less reflected upon than the seducing, but rather distant Euro-Atlantic club. Ukraine for Russia; it represents more than a lame western-flank' geopolitical pivot, or to say, the first collateral in the infamous policy of containment that the West had continuously pursued against Russia ever since the 18th century.
For Moscow, Kiev is an emotional place – an indispensable bond of historio-civilizational attachment – something that makes and sustains Russia both Christian and European. Putin clearly redlined it: Sudden annexation of Crimea (return to its pre-1954 status) was an unpleasant and humiliating surprise that brought a lot of foreign policy hangover for both the NATO and EU.
Nevertheless, for the Atlantist alarmists (incl. the Partition studies participants and those working for the Hate industry), military lobbyists and other cold-war mentality 'deep-state' structures on all sides, this situation offers a perfect raison d'etre.
Thus drifting chopped off and away, a failed state beyond rehabilitation,  Ukraine itself is a prisoner of this domesticated security drama. Yet again, the false dilemma so tragically imploded within this blue state, of a 50:50 polarized and deterritorialized population, over the question where the country belongs – in space, time and side of history. Conclusively, Eastern Europe is further twisting, while gradually combusted between Ukrainization and Pakistanization.  The rest of Europe is already shifting the costs of its own foreign policy journey by 'fracking' its households with a considerably (politically) higher energy bills.
Earlier version of the text was published by the Vision & Global Trends
Related
Read the whole story
· · · · · ·
French Gendarmes patrol past wooden barracks shops at the traditional Christkindelsmaerik (Christ Child market) closed the day after a shooting in Strasbourg, France, December 12, 2018.. (photo credit: VINCENT KESSLER/ REUTERS)
X
Dear Reader,
As you can imagine, more people are reading The Jerusalem Post than ever before. Nevertheless, traditional business models are no longer sustainable and high-quality publications, like ours, are being forced to look for new ways to keep going. Unlike many other news organizations, we have not put up a paywall. We want to keep our journalism open and accessible and be able to keep providing you with news and analyses from the frontlines of Israel, the Middle East and the Jewish World.
As one of our loyal readers, we ask you to be our partner.
For $5 a month you will receive access to the following:
A user experience almost completely free of ads
Access to our Premium Section
Content from the award-winning Jerusalem Report and our monthly magazine to learn Hebrew – Ivrit
A brand new ePaper featuring the daily newspaper as it appears in print in Israel
Help us grow and continue telling Israel's story to the world.
Thank you,
Ronit Hasin-Hochman, CEO, Jerusalem Post Group
Yaakov Katz, Editor-in-Chief
On Tuesday night a man shot at a crowd in central Strasboug. Three were killed and 12 injured in the attack that took place next to a Christmas market. By Wednesday morning security forces were still hunting the suspect, who is known to counter-terrorism services. He initially fled in a taxi from the city of 270,000 which is located near the German border.
According to reports the perpetrator appears to have acted alone. This conjurs up memories of the murder of 12 people in the 2016 Christmas market attack in Berlin. The perpetrator in the Germany attack, who was born in Tunisia in 1992 had been in prison in Italy where he was allegedly "radicalized." German security services had warned of his terrorist connections in the spring of 2016 and he was supposed to be deported.
According to France 24 the suspect in the Strasbourg shooting was also known to police. He is 29 years old and was born in Strasbourg. He was confronted by soldiers who have been deployed in French cities as part of Operation Sentinelle. These soldiers were deployed after the November 2015 attacks in Paris that killed 130. The Interior Minister Christophe Castaner has said the suspect "sowed terror" at three places in the city. The reference to "three places" leaves more questions about what happened. It appears that the reference is to the suspect coming into contact twice with security forces and exchanging fire with them.
As with many attacks in Europe over the last several years the suspect was already known to security and police. He had served a sentence and been convicted of unspecified crimes in both France and Germany, according to reports. In 2016 he was "flagged by anti-terrorist services," France 24 reported. "He had been reported by the General Directorate for Internal Security." The intelligence agency had even visited him in prison and taken account of his "religious proselytism." Yet, even with this long rap sheet and being monitored by security forces, he carried out an armed robbery on Tuesday before the attack. During a search of his apartment grenades were found which leads to questions about how a man who was well known for violent proclivities and apparently religious extremism was able to acquire his arsenal.
The attack took place within one kilometer of the European Parliament, which has taken the attack in stride. Antonio Tajani, the president of the parliament, tweeted the parliament would not be intimidated. "Let us move on," he wrote. But residents and others may want more answers. One man told the BBC that he had attempted to aid a victim of the attack, waiting for 45 minutes for an ambulance to arrive. "A doctor told us on the phone that it was senseless," to continue to aid the dead victim. This leads to questions about why medical services took so long to reach the scene.
The attack in Strasbourg is among the most serious incidents this year in Europe, after a spate of ISIS-inspired attacks between 2015 and 2017. However the background of the alleged perpetrator appears to fit a much larger pattern, particularly in France. Mohammed Merah, the perpetrator of the Toulouse and Montaubon attacks, was born in Toulouse. A petty criminal he then went to Afghanistan and Pakistan and was placed under surveillance in 2006 and again in 2009. He went to Egypt and Pakistan and was followed by security service upon his return in 2011. Yet despite all this he was able to acquire weapons and between March 11 and 19 went on a spree of killing, targeting soldiers and then a Jewish school.
63416e8e-adfb-4e62-8238-86fc19f83e57
4dfd9e84-751f-4672-9102-01d99578ca87
Next Up: 4dfd9e84-751f-4672-9102-01d99578ca87
Live
00:00
00:00
01:38
One of the suspects in the November 2015 Paris attacks had a similar long rap sheet. Arrested for armed robbery in 2010, convicted for theft twice, breaking and entering once, and convicted of theft again in 2012. Then the suspect went to Syria, engaged in extremism, and returned to Europe. A second member of the cell that planned the 2015 Paris attack was named Abdelhamid Abaaoud. He too was arrested in 2010 for breaking into a garage, spent time in three prisons, and then went to Syria. He was even convicted of abduction and video in Syria showed him next to "bloody corpses" as he bragged he had loaded trucks with the bodies of "infidels." Nevertheless he was able to return to Europe via Greece and is alleged to have helped plan four attacks in the spring of 2015 before being tracked down after the Paris attacks.
Similarly the 2016 Brussels terror attack was carried out by men who had a long history of criminal and terrorist activity. Ibrahim EL Bakraoui had been involved in a robbery and gun battle with police in 2010. He was released in 2014 and travelled to Turkey before returning to Belgium. Another perpetrator, named Khalid El Bakraoui had been involved in "several" carjackings and had been caught with numerous illegal AK-47s. He was also convicted of "robbery and kidnapping" in 2009. Yet for all these crimes he received only several years in prison.
Almost every major attack in Europe in the last several years has fit this pattern. The 2017 Stockholm truck attack was also carried out by a perpetrator who had connections to jihadist groups and was involved in other criminal activities prior to the attack. He was also known to security services.
French authorities have not released a motive behind the Strasbourg attack although counter-terrorism prosecutors have opened and investigation. They had also not released the suspect's name or a photo by Wednesday morning, despite there being a major manhunt. The French deputy interior minister was quoted in Reuters saying it was not clear if the suspect was still in France. This will lead to many questions about how the man was able to obtain weapons and why he was able to elude police throughout the day Tuesday before the attack, despite being wanted for another crime.
The problem for security services in many European countries still appears to be the gap between surveillance of members of the criminal-terrorist extremist nexus, and prosecuting perpetrators for crimes such as acquiring illegal firearms. In almost every incident the perpetrators are known and some have been involved in numerous serious crimes. Yet they have received short sentences and usually been able to go on to commit new crimes while acquiring weapons. There also appears to be a continuing issue involving coordinating between countries. If the suspect in Strasbourg was able to get to Germany, despite clashes with security forces, that will lead to questions about how quickly the Germans were alerted. The suspect in the Berlin Christmas market attack also was able to cross numerous borders before being tracked down in Italy. Why police did not release the photo, description or details about the perpetrator more than 12 hours after the incident was also unclear. Eventually these details will be explained, but the incident shows that despite deploying soldiers as part of the wide-ranging Sintinelle operation, there are issues relating to response time and when to interdict suspects during the process of monitoring them.
Join Jerusalem Post Premium Plus now for just $5 and upgrade your experience with an ads-free website and exclusive content. Click here>>
Read the whole story
· · · · · · ·
The top spy has failed the task, Tymchuk notes, as the world has become aware of Russia's involvement in radicalizing mass protests.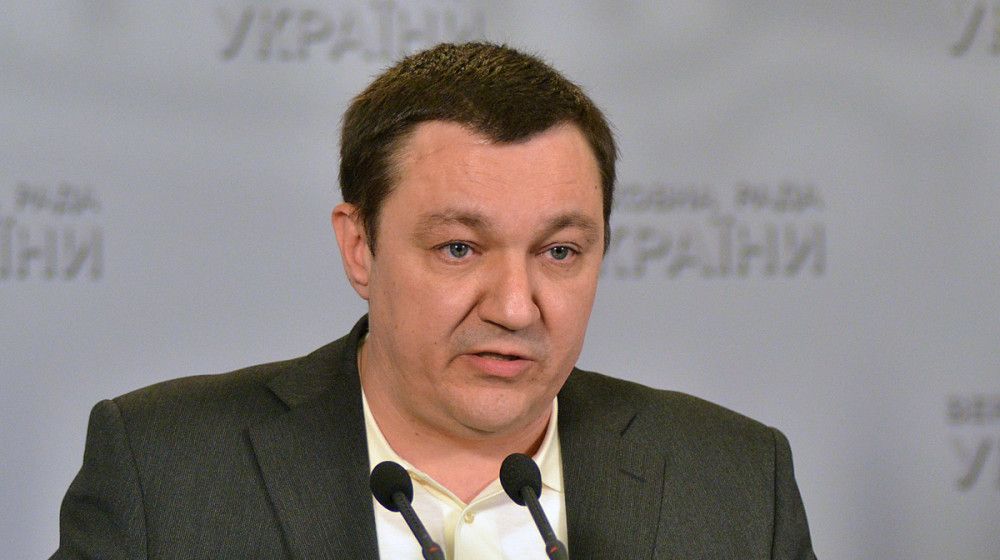 nfront.org.ua
Dmytro Tymchuk, the coordinator of the Ukrainian-based Information Resistance OSINT community, has said head of the Main Directorate of the General Staff of Russia (formerly known as the GRU), Igor Kostyukov, who was appointed to the post on December 10, had to prove himself by fulfilling a task to destabilize the situation around the protests in France.
The new top spy has failed, Tymchuk notes, as the world has become aware of Russia's involvement in radicalizing mass actions, TSN reports.
Kostyukov replaced former leader Igor Korobov who had recently died, reportedly of a long illness. He was acting head of the Main Directorate for some time. Under Korobov's leadership, the agency had been shamed with numerous failures, such as a foiled coup in Montenegro or a Petrov-Boshirov failure in Salisbury. However, the France developments were going rather well for Russia.
Read alsoUkraine's SBU on "yellow vest" riots in Paris: "Practical examination" of Russia's foreign agents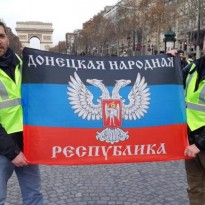 "The sky seemed to be clear for Kostyukov ahead of his appointment: Korobov was appointed a scapegoat for the agency's old failures and sins, while Putin promised to return the letter 'R' ['razvedyvatelnoye' – intelligence] to the official name of the structure. In addition, the GRU was successfully riding the wave of French protests – the trolls were reoriented from the American and British directions to the French one, to slam down on Macron, change the protests' agenda from economic to political issues, and shape up the 'necessary' public opinion. The GRU has also deployed scores of its operatives and assets. And, of course, they also attracted all sorts of radical scum, financed by Russian military intelligence, to radicalize protest sentiments and provoke confrontations [with law enforcement]," Tymchuk wrote on Facebook.
Read also"Russian World" supporters fly "DPR" flag at yellow vest protest in Paris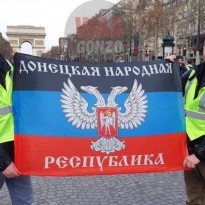 The GRU was already expecting Macron to be forced to step down when a pair of Frenchmen spoiled everything on Saturday, December 8, when they were photographed during Paris protests boasting a flag of the so-called "DPR" and exposed Russia's involvement in the riots.
"Despite the fact that the Kremlin and its entire propaganda army are now trying to absurdly justify and vindicate themselves, we can be sure that the French intelligence services, which have launched an investigation, will prove that Russian intel meddled in France's internal affairs, as it did before in Montenegro, the United States, and Britain," Tymchuk said.
Read the whole story
· · · ·
Next Page of Stories
Loading…
Page 3
Next Page of Stories
Loading…
Page 4
Next Page of Stories
Loading…
Page 5